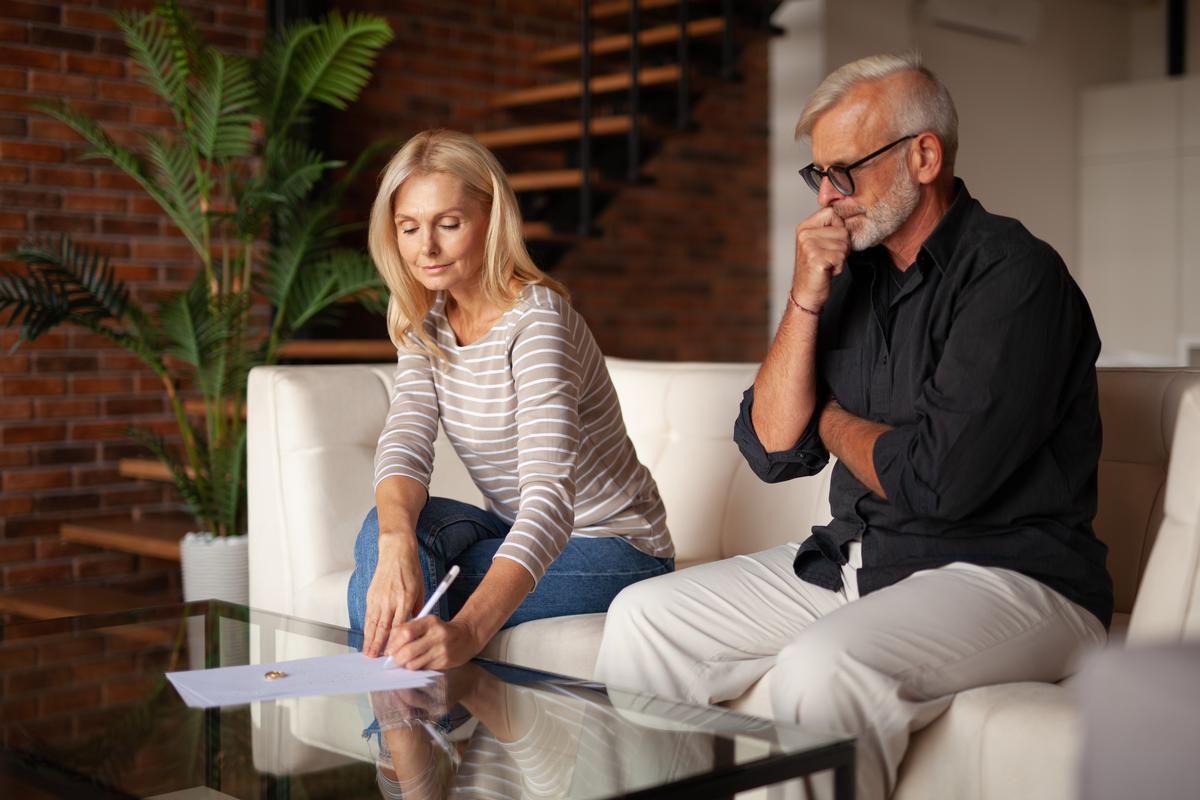 Are you currently going through a divorce and need information on refinancing your mortgage or buying a new home once the divorce is final? Being educated about divorce mortgage planning can benefit both you and your spouse. It shouldn't be one-sided.
Often conflict arises out of a lack of knowledge. This divorce workshop allows you to take control of your situation and divorce mortgage planning so you are in a stronger position to negotiate while removing conflict and unrealistic expectations.
This course takes a deep dive into the 4-Phases of Divorce Mortgage Planning helping divorcing homeowners to be in an overall stronger position when needing mortgage financing during and after the divorce.
Whether you need to refinance your marital mortgage to buy your soon-to-be ex-spouse out or you are selling your family home and need help purchasing a new home, we want to help you reach a mutual understanding of how divorce changes the way you may have obtained mortgage financing in the past and how we can make it smoother for you during or after the divorce process.
"Preparing for Mortgage Financing During and After Divorce" helps you answer questions such as:
Can I refinance the current mortgage into my name and what are the new requirements when I receive spousal or child support?
How can I refinance the current mortgage even though I'm not a current borrower on the loan?
Can I purchase a new home when my name remains on the current mortgage to the family home?
Can I buy a new home before the divorce is final?
What's the difference between alimony, maintenance, and spousal support and how does it affect my mortgage strategies.
Are you required to pay spousal support or child support and how will it affect your ability to get mortgage financing?
Why can't I close a new mortgage loan before my divorce is final?
Can I assume the existing mortgage so we don't lose our low interest rate?
How does the distribution of joint debt affect my mortgage application?
What are my home equity options when keeping the marital home?
What if I'm getting a lump sum settlement or a portion of my spouse's retirement account and I have no other income source?
and many more important questions to consider during divorce.
When you complete the course and included course workbook, you will walk away with actionable items such as:
A plan of action for negotiating a better solution for your home equity needs and positioning.
A detailed strategy of all of your income sources while identifying which sources can be used for mortgage financing in divorce and which ones can't - including employment income, spousal and child support, and other divorce related income.
An understanding of how certain details of the property being refinanced may affect mortgage financing - and this has nothing to do with your credit score or income.
A complete analysis of your qualified income and debt distribution and how it may affect your mortgage qualification.
A papertrail of required documentation needed for a complete divorce mortgage planning strategy to negotiate and execute your divorce settlement agreement.
What you'll get:
Strategies and Solutions for refinancing the marital mortgage or purchasing a new home after divorce.
A mutual understanding of the expections for receiving and paying spousal or child support and the effect on mortgage financing.
6 Educational training modules with a downloadable course workbook to help you set realistic expectations and gather required documentation for a smoother and more strategic negotiation. (3 Hours of Training)
Free 1:1 Consultation with a local Certified Divorce Lending Professional (CDLP®) and your individual Divorce Mortgage Planning & Real Property Report upon course completion.
A Certificate of Completion as required by terms of mediation, collaborative process, or counseling when applicable.
This workshop is delivered by Jody Bruns, President and Founder of the Divorce Lending Association and the CDLP® | Certified Divorce Lending Professional program.
Through her own personal journey of a divorce involving real property and mortgage financing, Jody knows firsthand the emotions divorce carries with it. Utilizing her own personal experience combined with her 30 plus years in mortgage and finance, Jody has made it her career and passion to educate the divorce community while helping divorcing clients navigate the clash between divorce, real estate, and mortgage financing.